Shop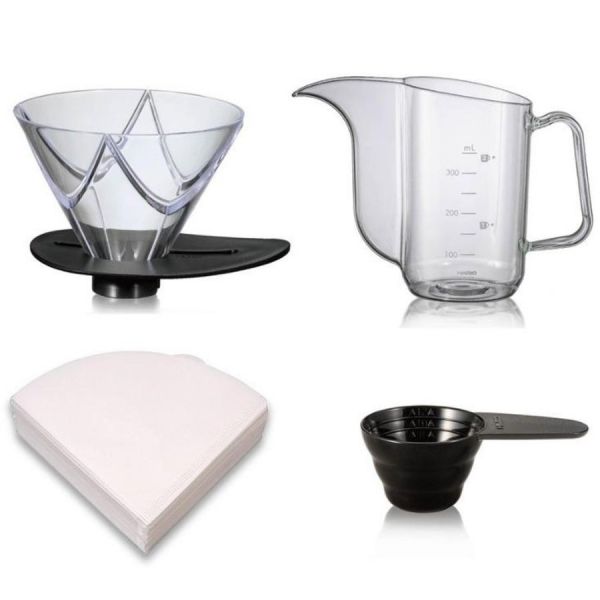 Hario V60 MUGEN Dripper Set
Designed in collaboration with Tetsu Kasuya, the 2016 World Brewers Cup Champion, instead of the V60's spiral ribs, the MUGEN dripper features star-shaped grooves, allowing paper filters stick to the dripper and coffee to flow downwards at a steady pace.
The included holder may be used to hang up the MUGEN, or place it on your mug or server. It can also be removed in order to place only the dripper itself on a stand for brewing.
The AIR kettle is a very versatile pouring kettle and has great pouring control, as good as its more expensive competitors. The light-weight design makes it easy to pour with, as well as being very packable for camping and travelling. With the kettle having volume markings, you can see how much water you need for your pour-over.
Kit includes:
1 x Hario V60 MUGEN Dripper (plastic)
1 x Hario V60 Drip Kettle Air
1 x Hario V60-02 White (40 Pack)
1 x V60 Measuring Spoon (plastic)
Other items that may interest you