Shop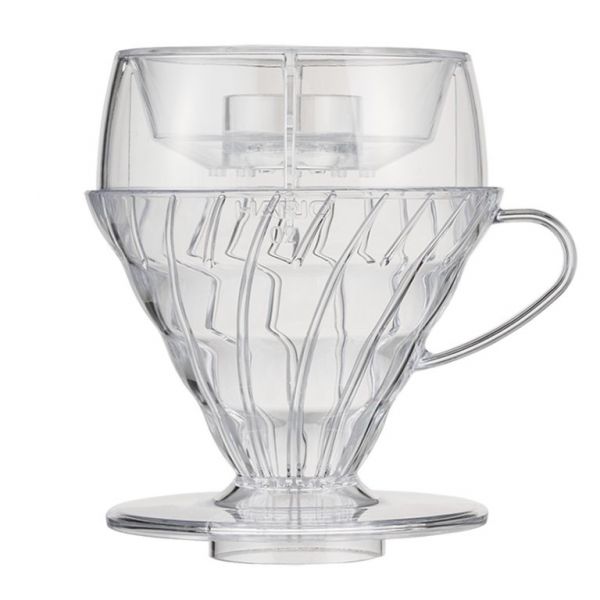 Hario V60 Drip-Assist Set
Two types of hole help brew quality coffee.
There are holes of two different sizes on the Drip-Assist. These help you regulate your pouring speed.
No need for a gooseneck kettle.
A gooseneck kettle is not needed as the small drops of water created by Drip-Assist ensure the ideal speed for brewing coffee.
Water flows into the central section when the outer ring is full.
If you pour in too much water, it flows into the central section. You can use this function to help measure your recipe.
Capacity: 1-4 cups
Width: 137 mm
Depth: 117 mm
Height: 140 mm
Body: PCT resin
Dripper: Acrylonitrile-styrene resin
Includes 40-pack V60-02 filters
Made in Japan
Other items that may interest you