Shop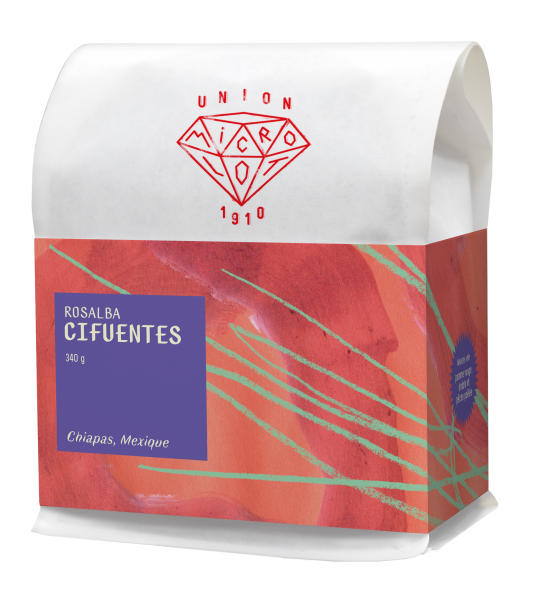 Rosalba Cifuentes

Light roast
Red apple | Sautéed peach | Maple
Varietals : Typica, Bourbon, Caturra

Process : Washed

Altitude : 1500-1750m

Farms : several plantations from Bella Vista

Origin : Chiapas, Mexico

Harvest : 2019



* Roasted august 10 ,2021
Additional information
After she spent a part of her life chasing opportunities on the American west coast,
Rosalba Cifuentes Tovia returns to her home town, in Bella Vista Mexico, to help her
family export their coffee.

She then realizes she could sell at a much better price by providing more traceability
and more information to buyers. She sees this as a way to help the community
prosper.

The rurality and geographical distance to urban centres hinder the development of
the local economy. This makes Bella Vista an unfortunate fair representation of
Chiapas, the poorest state in Mexico. The addition of a rising number of widows as
well as single mothers makes this region more vulnerable to poverty.

Based on her knowledge of the then current situation, Rosalba Cifuentes founded
the export company Mayan Harvest Coffee to support smallholders in the area, to
improve their agricultural practices and the livelihoods for their families by obtaining
higher prices for their coffees.

Among these producers, a group of women combine their harvests and their efforts
to offer this lot called Grupo de Mujeres : a blend of Typica, Bourbon and Caturra
varieties. They grow at an elevation of 1,500m to 1,750m in altitude , in a very humid
climate (reaching close to 100% humidity everyday). This renders a really delicate
and sweet cup.

Thanks to Balam Coffee Project's mediation, we discovered a brave and determined
businesswoman, Rosalba Cifuentes, who slowly but surely manages to add value to
her native lands and to the labor of her peers.

This coffee is wet processed, which means it's been depulped, fully demucilaged
and washed before the drying phase. In the cup, we loved its notes of maple sap,
jam and seared peaches.

With the French Press, we recommend a 15:1 ratio (for each gram of coarsely
ground coffee, add 15 grams of hot water) and a steep of 2 to 3 minutes before
pouring in a clean vessel.

For espresso, we favoured a "double" extraction with 18 grams of finely ground
coffee (the grind size might be different from a machine to another) for 36 to 40
grams of liquid coffee. The extraction should last between 25 and 30 seconds in
total.

With any kind of filter coffee (Melitta, V60, Kalita, Chemex, electric coffee maker,
etc.), we recommend a 17:1 ratio for a more balanced cup. The grind size will vary
according to the filter chosen, but still it should be finer than the grind size used for
French Press and coarser than the one used for espresso.
Other items that may interest you