Shop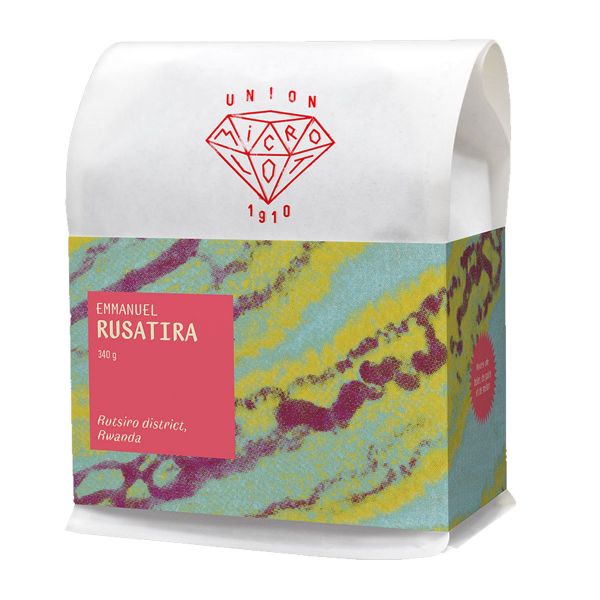 Emmanuel Rusatira

Light roast
Emmanuel Rusatira
Rutsiro District, Rwanda
notes of blueberry, pear and melon
Varietal : Red Bourbon
Process : Natural

* ROASTED ON November 05,2020
Additional information
Emmanuel Rusatira
Rutsiro District, Rwanda
notes of blueberry, pear and melon
Varietal : Red Bourbon
Process : Natural
On the shores of Lake Kivu in Rwanda, the Bugoyi washing station collects the harvests of 1,300 smallholders from the area, mostly located on islands near by, at an elevation ranging from 1,500 to 1,900 meters (masl). Each crop has 170 to 220 coffee trees that benefit from a very soft sunlight and cool wind, due to their location off the lake.
Bugoyi employs 187 people at the peak season. On top of their standard wages, all the workers have access to health insurance and pension plans. The washing station is owned by Baho Coffee, a coffee export company Emmanuel Rusatira created so he could gain greater autonomy and generate better outcomes in his district.
While producing coffee represents 25% of Rwanda's exporting market and most of earnings are collected by multinational companies, a few independent businesses like Baho Coffee prove to be more profitable for the country. By keeping the earnings within the borders, these businesses can reinvest in the local market and consequently, in the Rwandans' fate.
Thanks to Semilla Coffee's mediation, Emmanuel can introduce this amazing lot to us, from the genetic varietal Red Bourbon, sundried on beds with the pulp for about 50 days. The natural process consists of pulping and washing the coffee seeds only once they finish drying, just so they absorb more flavour and aromatic compounds from their fruit. In order to do that, the moisture rate has to be measured and controlled by adjusting sun and air exposure.
We especially appreciated the berries and pear notes this coffee reveals with a V60 brew. We extracted 21 grams of ground coffee with 340 grams of hot water (92 Celsius degrees).
As an espresso, its taste is reminiscent of chocolate-coated Goji berries. We recommend a double extraction, such as 18 grams of ground coffee for a total of 40 grams of liquid coffee, with a water temperature up to 94 Celsius degrees.
The Union Microlot series seeks to promote entrepreneurs with noble initiatives and whose coffees really stand out, and to pay respectful prices considering the labour required and the quality resulted.
Other items that may interest you