Shop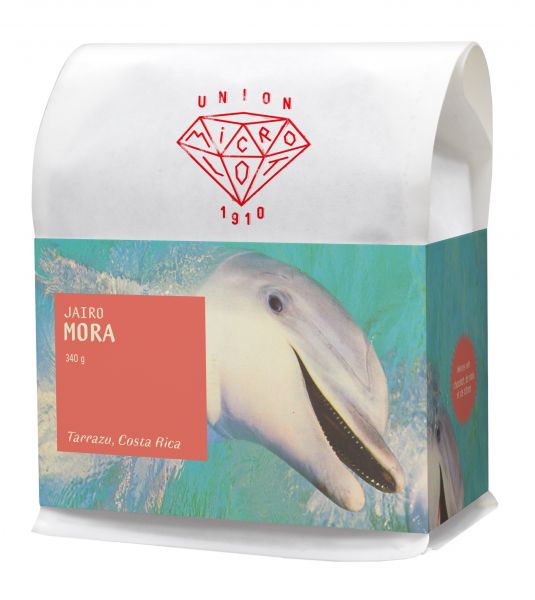 Jario Mora

Medium roast
San Isidro de Leon Cortés
Tarrazu, Costa Rica
Notes of nuts, peanuts, chocolate and citrus
Varieties Catuai et Caturra
Honey processed

* ROASTED ON November 25,2020
Additional information
Jairo Mora's wet mill is named after his grandfather, Don Amancio, who started
farming coffee over 80 years ago. So Jairo grew up in the farms with his siblings and
was always happy to lend a helping hand to his elders. As his siblings got older and
all left for the capital city, he was the only brother who stayed at the coffee
plantations, because he truly enjoyed working in nature.

Jairo's real fascination is with the germination of coffee. He specializes in the nursery
and is proud to grow his varieties from the seed as well as providing a reliable
source of young and vigorous plants for neighboring farmers. He is also passionate
about producing avocados which provides a great additional income for him and
grows symbiotically with coffee.

About 8 years ago, Jairo and his family noticed that their plantations were suffering.
Yields were low, trees looked sick and the ground was infertile. Unfortunately, they
were used to the producing culture made popular in the decades prior to them.
Farmers were encouraged to utilize harmful chemicals in order to keep plants strong
and productive, but after years of applying these practices the fields began to
deteriorate. So, they decided to turn that around and pivot to a more environmentally
friendly style of cultivating.

Now, instead of spraying trees with chemicals, they keep them all healthy by hand
and manage shade in order to work in tandem with their surroundings. Since then,
they have earned certification by the Rainforest Alliance for their farm's protected
areas. The work they have put into sustainable farming has shown immensely in
their farm as well as in the cup.

Thanks to the exporters Selva Coffee and Hacienda La Minita, Jairo Mora offers us a
lot from his cousin's plantation, in San Isidro de León Cortés : La Union.
Once the coffee fruits are harvested from La Union, Jairo brings them to his wet mill
Don Amancio where he can take their pulp off. As he is doing that, he tries to keep
as much mucilage as possible around each seed. This process is called Honey (or
Miel) because of the stickiness of the mucilage, as it is exposed to air. Then, Jairo
moves the sticky seeds to drying beds he strategically placed on a hill which
receives amazing dry winds coming up out of the Pirris River Valley. For the first 2
days, the coffee only gets moved 3 times in order to encourage a slight fermentation
for fruitiness. The following 13 days, the coffee gets turned once every hour,
resulting in a clean and consistent cup.

On the 15th day, the seeds should have lost enough density to be dry milled, before
they get checked, weighed, bagged and then shipped to a buyer.
We particularly appreciate the strong notes of nuts and chocolate this microlot
reveals as an espresso or a filter coffee.
Other items that may interest you