Shop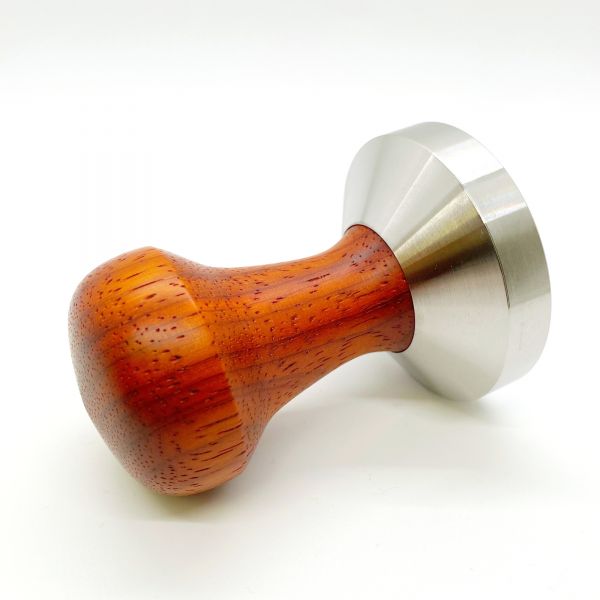 L'Atelier Espresso Padauk Wood Tamper 58mm
Padauk wood is obtained from several species of Pterocarpus. All padauks are of African or Asian origins. Padauks are valued for their toughness, stability in use, and decorativeness, most of them having a reddish tint. Most Pterocarpus woods contain either water- or alcohol-soluble substances and can also be used as dyes.
The padauk found most often is African padauk from P. soyauxii which, when freshly cut, is a very bright red/orange but when exposed to sunlight fades over time to a warm brown.
Each wooden piece is hand crafted in Quebec city. No dyes are added, the pigmentation of the wood is purely (100%) natural. Only an organic flaxseed oil which contains micronized wax assuring its humidity barrier and approved for contact with food is applied as a finish on each piece. This flaxseed oil comes from Proulxville in Quebec. All the stainless steel bases are also machined by a local shop from Quebec city and the steel is solely from North American providers.
Other items that may interest you